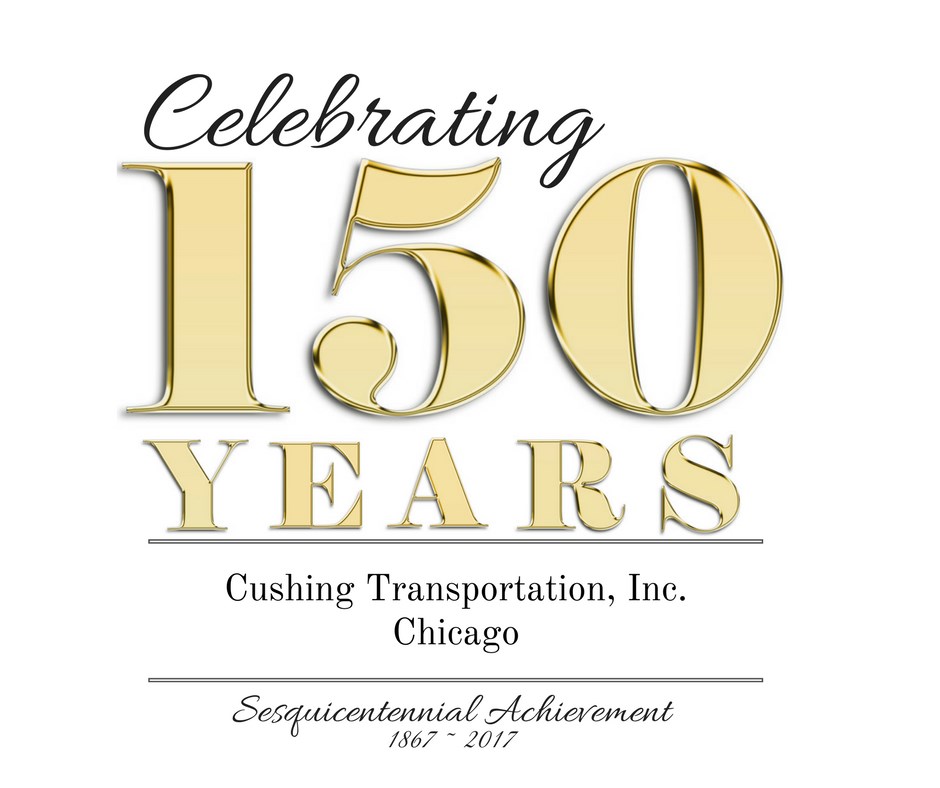 Companies that held true to their standards for well over a century have a common factor – a big business feeling with a small-town touch. The instrumental force behind that "small town touch" is family, of course. Businesses that begin with one individual, continued by family, and maintained by generations have a certain element that makes people feel valued. It could be due to the years of experience, or maybe it's the nostalgia of the years gone by.
Cushing Transportation, Inc. was founded in 1867 by an Irish immigrant, John J. Cushing, in the new city of Chicago. Mr. Cushing used his horse and wagon to pick up and deliver goods to the bustling new businesses that were quickly rooting themselves in the fastest growing city in the world. "John J. Cushing Teaming" used horses to pull cargo. At this time, Chicago's population reached nearly 298,000 people which meant commodities soared and needed to be dispersed lickety-split.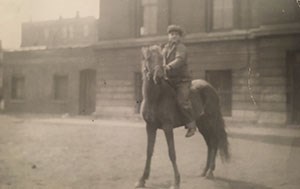 With the booming communities and demand for services, Mr. Cushing used his skills as a businessman and his expertise as a coachman. His horses clopped their hooves on the brick roads and pulled wagons full of ice, milk, and any other supplies. With persistence and hard work, he was able to generate enough profits to support his family in the thriving big city, and expand his business with the help of his children and grandchildren.
Early in the 20th century, trucks were introduced, and Mr. John J. Cushing accordingly changed his company's name to "John J. Cushing Trucking". This marked the beginning of his successful journey as a local cartage carrier. Horse-drawn vehicles no longer filled the demand of shipping obligations. The new innovation of faster and bigger vehicles brought along other changes such as paved roads to replace the older, bumpy, brick roads. Updating to "semi-trucks" to haul goods brought Cushing into the modernized shipping movement.
John J. Cushing Trucking survived the Great Depression in Chicago and remained a dependable family operated business. In 1943, a young man, by the name of John R. Pacella, took a job as one of their truck drivers. Mr. Pacella was barely 16 years of age. The job that the Cushing family offered him, gave John the experience and knowledge needed to be successful in the Chicago trucking industry.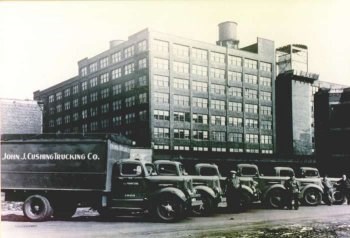 For almost 24 years, Mr. Pacella drove a Cushing truck and worked diligently as a dedicated employee. In 1967, exactly one hundred years after John J. Cushing Trucking had started, Mr. Pacella was presented with the opportunity to purchase the company In 1967, Mr. Pacella commenced his investment into Cushing Trucking as the new owner and began to pave the way for its future success. He is credited with preserving and expanding what is now Cushing Transportation, Inc. (which changed its name from "Trucking" to "Transportation" in 1995.) Mr. Pacella carried on the family business by continuing local cartage moves and eventually starting intermodal drayage. His endless crusade for progress was fueled not only by the truck business, but by his regard for his family. "Big John", as he was affectionately known, will forever be remembered as a family oriented man and charitable individual.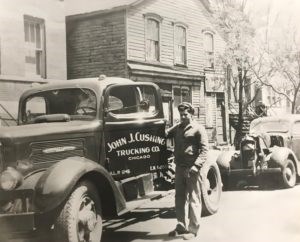 Cushing Transportation, Inc. has become a significant regional intermodal drayage carrier in Chicago and the surrounding areas. It's a business that prides itself on efficient and reliable service and has declared itself as a tried-and-true permanent establishment.
The company has remained a Pacella family business since that day in 1967 and continues its operations in Orland Park, Illinois. Two of John's grandsons, Dominic and Joseph, oversee the day to day affairs and run the trucking company in his memory. In the conference room, at the Cushing office, a large framed photograph of John R. Pacella hangs on the wall. It serves as a reminder of Cushing's humble beginnings and how John's big heart and positive nature was the basis of the business. His grandson, Dominic J. Pacella, Managing Director, states that his grandfather would approve of the present-day performance and workmanship of Cushing Transportation, Inc. "My grandfather was a hard worker, yet he always took the time to treat his customers and employees like family," says Dominic. Whether it was a strong handshake, or a boisterous "How is it, how is it?", "Big John" made everyone feel welcome.
T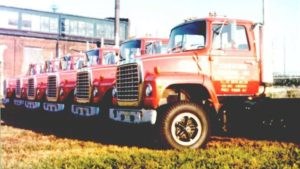 he company's continual growth and high level of service are based on Mr. John R. Pacella's enthusiastic, charismatic, and friendly business style. The company was founded on the belief of hard work and dependability that the original owner, Mr. John J. Cushing, courageously exemplified when he first started the company in 1867.
Our mission, based off of those two men, focuses on the belief that family comes first, and by instilling the importance of courtesy and productivity into our employees, Cushing Transportation, Inc. can better serve you.
Welcome to our family.